Everything You Need To Know About Earning An Online Animation Degree
Animation is an exciting career, and has a positive job outlook for the future. Students who are interested in drawing and creating motion pictures may seek an online animation degree. An animation is simply a rapid display of a certain sequence of drawings or images that creates the illusion of movement. Although the drawing or figure is not actually moving, an animation makes it appear to do so. Animations used to be created mostly from still drawings, but now artists may use computer generated images, or three dimensional objects such as puppets, to create the animation.
An animation course will teach a student everything they need to know about taking their drawings from a still form to a moving, talking, laughing animation. There are many different types of careers that a person with an animation degree can pursue. As more and more people are unable or unwilling to attend traditional colleges, more schools have come on board to offer online animation degrees. These degrees are accredited and will teach the student everything they need to know for a promising career in animation.
Career Choices For Students With an Animation Degree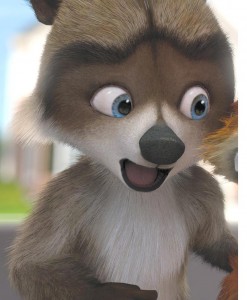 Once a student has earned their animation degree, the career possibilities are endless. Most animators covet a spot working with a famous company such as Disney or Pixar, but even without landing a job at one of those companies, animators can expect to enjoy a lucrative career. There are many branches of animation and at some point the student or graduate will have to decide what they want to do with their animation degree. Here are some of the most common options students choose:
Special Effects Designer/Producer
Storyboard Designer
3D Artist
Cartoonist
Video or Audio Editor
Video Game Designer (see Top 5 Online Video Game Animation Schools)
Graphic Artist
Web Designer
Production Artist
Character Designer
Stop Motion Animator
Although drawing, painting, and creating animations are the most popular choices for students with an animation degree, there are other options as well. A well educated graduate with an animation degree may also be able to branch off into other career fields, such as:
Architectural Drafting
Military Flight Simulator Design
3D Medical Imaging
Pipeline Design
An online animation degree holds many opportunities for the graduate, as well as being a very well-paid career choice.
Specific Skills That Should Be Included In Every Animation Program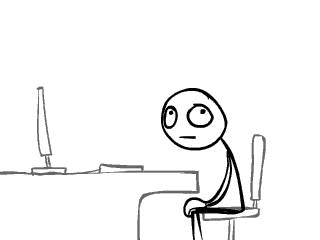 A student who wishes to enter an online animation program should review the course material and accreditation to ensure it is a school that offers a good education for the price. Some online schools may offer a shortened course that is designed for students who already have a mastery of the basic skills required for animation. If the student has never worked in the animation field and has had no training at all, they should enroll in a longer course. Many online programs offer both associate and bachelor's degrees in the chosen field. Look for courses that offer training in these areas:
Drawing (from fundamental drawing up to more advanced drawing techniques)
Shading
Lighting
Storytelling
Layout
Character Design
Editing
Visual and Acting Communication
Adobe Photoshop
Adobe After Effects
3D Studio Max
Macromedia Flash
Computer Generated Imagery
Other Current Digital Software Programs
A student who wishes to earn a degree in animation may be required to take other general classes as well. Because the animator is an important part of a larger team, the course should include solid classes on communication, team skills and time management. A course lacking in any of these stated areas may not be the best choice for a student seriously interested in earning an online animation degree.
Salary and Job Outlook For Animation Degrees
As stated before, there are many options for a student to explore when they have successfully obtained their online animation degree. All of these options offer a well-paying career choice for a graduate who is skilled in animation. However, some of the career choices will pay more than others. Of course, working as an animator for Disney or Pixar will be worth much more than working for a local television station producing ads. However, not every person with an animation degree can work for the big names. Luckily, the lower levels of animation pay very well, too.
An animator that is paid salary and other multi-media artists can expect to earn an average of about $44,000 a year. If the graduate lands a spot in the video or motion picture industry, the salary will jump to over $60,000 a year. Of course, these numbers vary due to different regions and different employers. An animator who starts out low can definitely work their way up to earning a higher salary. Also, there is an income gap between a two-year and a four-year degree, so students wishing to earn more should consider going for a four-year bachelor's degree in their chosen program.
Schools That Offer Online Animation Degrees
There are many traditional colleges and universities that offer animation degrees. In fact, because of the increasing technology and job outlook for this career, most colleges and universities now offer some type of animation degree. Here are three top schools that offer an online animation degree, where the student does not have to attend traditional classes. For more information, see our Top 5 Online Computer Animation Schools.
Full Sail University
FSU offers three bachelor's degrees: Computer Animation, Graphic Design, and Game Design. They have developed their own style of online learning that is focused on interaction with other students and exchanging ideas.
International Academy of Design and Technology Online
IADT hires only industry-experienced professionals to help their students fully grasp the concepts of their courses. They offer associate degrees in Graphic Design and Web Design and Development, and a bachelor's degree in Graphic Design.
American InterContinental University Online
This school is nicknamed the "Serious U", and they take their job as online professors very seriously. They offer students many choices in how they learn their courses. They can watch classes, read them, hear them or make them interactive. Each student can choose the way they want to learn. They offer an associate degree in Visual Communication, and bachelor degrees in Graphic Design and Web Design.
Additional Resources
What does Animation School cost?
---
---